West Virginia lawmakers have lifted a longstanding ban on nuclear energy production.
The House of Delegates voted 76-18 today, with eight absences, to lift the ban. Senators already had voted to do away with the ban.
House Government Organization Chairman Brandon Steele acknowledged that many discussions remain about the complications of nuclear energy, including safety provisions, transportation, taxation and more.
"What we're answering today is, are we willing to talk about it? Yes or no," said Steele, R-Raleigh. "It's simply a repeal. It builds nothing. It spends nothing.
"It's wrong to foreclose the possibility of talking."
West Virginia instituted a ban on nuclear power production in 1996, with a law that addresses concern about waste disposal along with questions over economic feasibility. Senate Bill 4 would lift that ban.
The text of the bill is less than a page. "Be it enacted by the Legislature of West Virginia: Repeal of the article banning construction of nuclear power plants."
Much of the discussion has focused on possibilities from small modular reactors, which can generate power at just a fraction of the size of a conventional nuclear power reactor.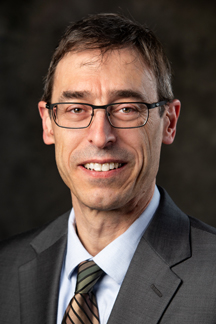 Delegate Evan Hansen, D-Monongalia, said he's glad to start the discussion about nuclear power. But Hansen said he prefers to more fleshed out bill — spelling out more regulatory steps and more explicitly pushing for nuclear power as a possibility for aging coal-fired power plants.
"These are the types of discussions that are really essential for us to diversify our economy and bring jobs to West Virginia as we address climate change," Hansen said.
But he said he is not convinced a straight repeal is the right approach. "I think it's a complicated balancing act," Hansen said.
Delegate Tony Paynter, R-Wyoming, expressed reservations but for different reasons. "I'm the furthest thing in this room to be an environmentalist," Paynter said. But, "nuclear is never a problem until it is, and then it's a big problem. I don't want go down that road.
Delegate Kayla Young, D-Kanawha, countered, "I do consider myself an environmentalist." And she added, "I think this is a super exciting day for clean energy in West Virginia."
Young said she understands reservations but concluded that opening the door to an energy source with fewer emissions is a rational approach. "This effort has been bicameral, it's been bipartisan and I'm very, very excited about the future," she said.
Delegate Mark Zatezalo, R-Hancock, said he is comfortable with the safety of modern nuclear technology and believes the energy source could be helpful for the state's economy.
"The track record is good, and we need to be in the game," Zatezalo said. "It is prudent to be an all-in state."
Source: Metro News